Checking the Aezakmi version
To find out which version of Aezakmi you have installed - open the Aezakmi extension (plugin in the browser).
In the upper right corner you will see the numbers with the current version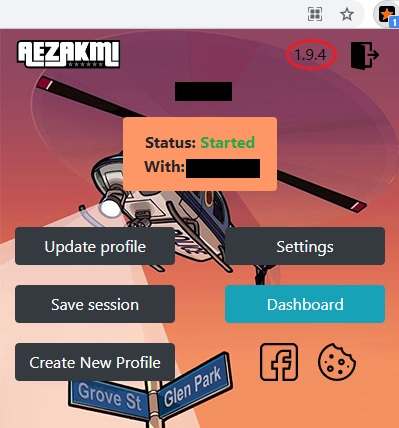 At the moment, the latest version is 1.9.7 and 1.9.7.1 (Google Build)
If your version is different, be sure to update your browser. You can see how to do it right here
Important: Before updating, close all browsers and disable antivirus and smartscreen in order for the update to install correctly.
---
---