Http/Https
Http/Https protocols
In order to add a proxy to your fingerprint, first click the Generate button (after selecting all 4 basic parameters). Next, set the "Enable Proxy" slider to on. After that, below you will have fields for entering data.
Next, select the protocol you need, specify the address and port, and enter the login and password given to you by the Proxy provider. After you have entered everything, be sure to click the "check proxy" button. If all the data is entered correctly and the proxy is working, then you will see a green inscription "Your proxy is working"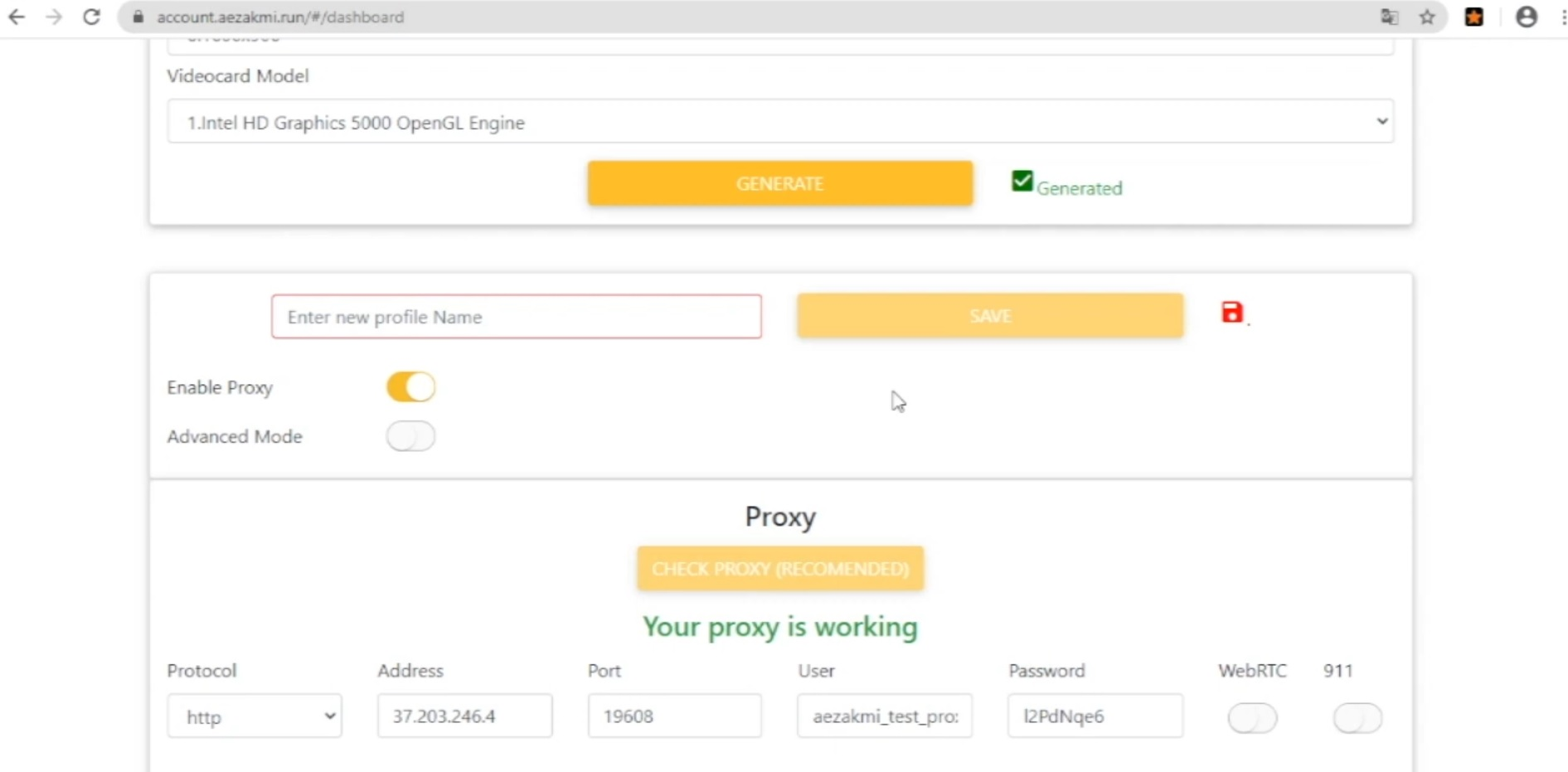 After that, just click the Save button next to the field where you entered the name of the profile. Then the browser will open a new tab and you will need to enter your proxy login and password in the window that appears. Next, the browser will automatically open the whoer.net site where you can verify the quality of your proxy.
---
---