Importing JSON cookies
Cookie import
If you use AEZAKMI branded FB accounts, then loading them into the browser will not be difficult. Click on the cookie - a window will appear in front of you for downloading cookies.
To upload your account, click UPLOAD COOKIE FILE and specify the path to the file. aezakmi - the account will be automatically loaded, and a new tab will open with a logged in Facebook profile.
You can import cookie in JSON format by pasting text in the special field.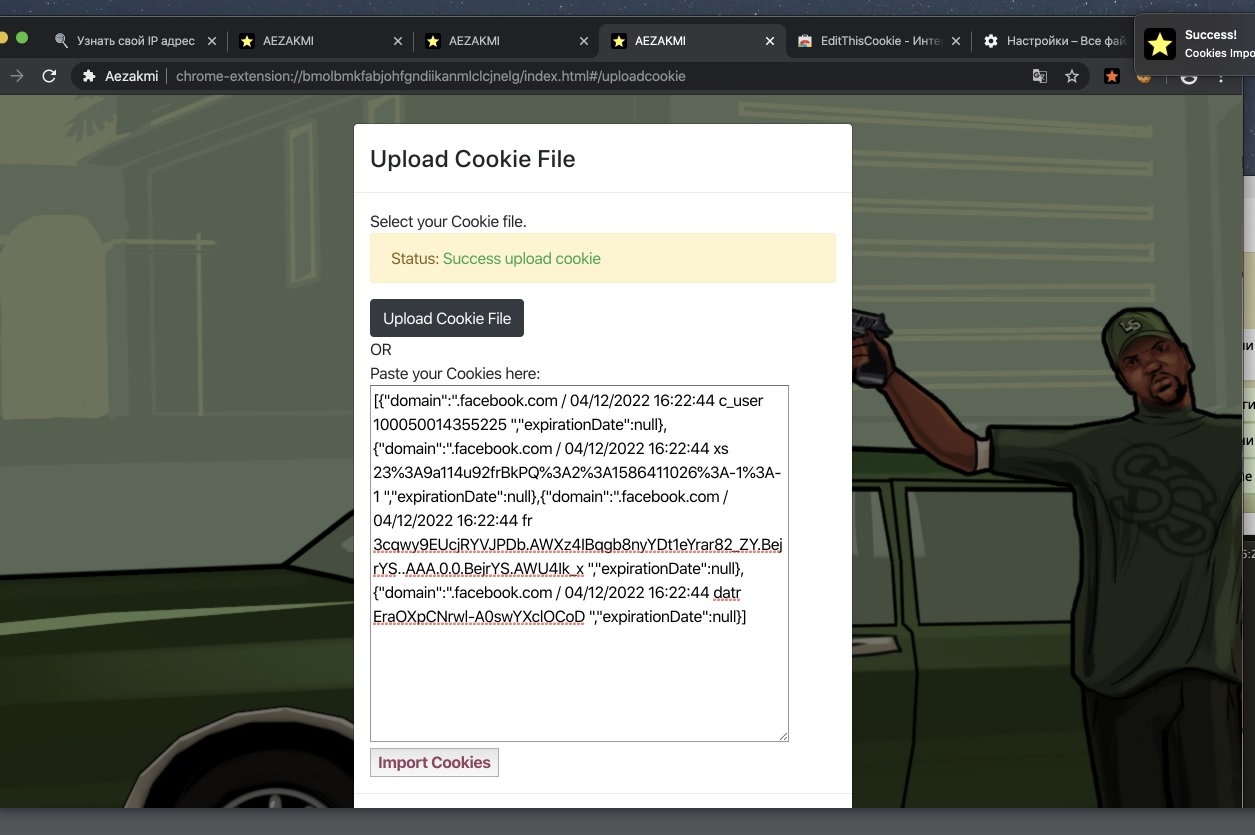 If you did everything correctly, the message "Status: Success upload cookie" will appear
---
---