Creating a browser profile
Browser profile is the AEZAKMI browser, with the installed plugin. Please note that you can change the name of browser profiles yourself, as well as group them into folders to optimize the work with advertising campaigns. To create a new browser profile, click on the CreateNewAezakmiProfile shortcut.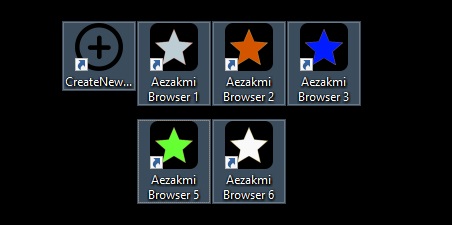 Before creating a new fingerprint profile, make sure that none of the existing fingerprint profiles is enabled in the AEZAKMI extension. Therefore, to create new masks, we recommend to use the first browser profile AezakmiBrowser 1, which you do not use for work, or a clean browser through which you access the Internet.
---
---