WebRTC
WebRTC is an open source project designed to organize the transfer of streaming data between browsers or other applications that support it using point-to-point technology.
WebRTC technology makes video communication possible through a browser window, so to join the call, you just need to follow the link to the corresponding web page. WebRTC uses two audio codecs, G.711 and Opus, as well as VP8 and H.264 video codecs.
The ON WebRTC leaks the following information:
Public IP address(es)
Local IP address(es)
The number of media devices and their hashes (for more details, see the Media devices article)
The Aezakmi browser is able to replace the WebRTC parameter for all sites with the one you need (by default, this is the IP of your proxy).
In order to override this parameter, go to the advanced settings in the Noise section and enable the slider next to the WebRTC Observer field. Further, in the WebRTC Public IP column, you can enter any IP address you need. This is the address that will be seen by all sites in the future when checking your WebRTC address.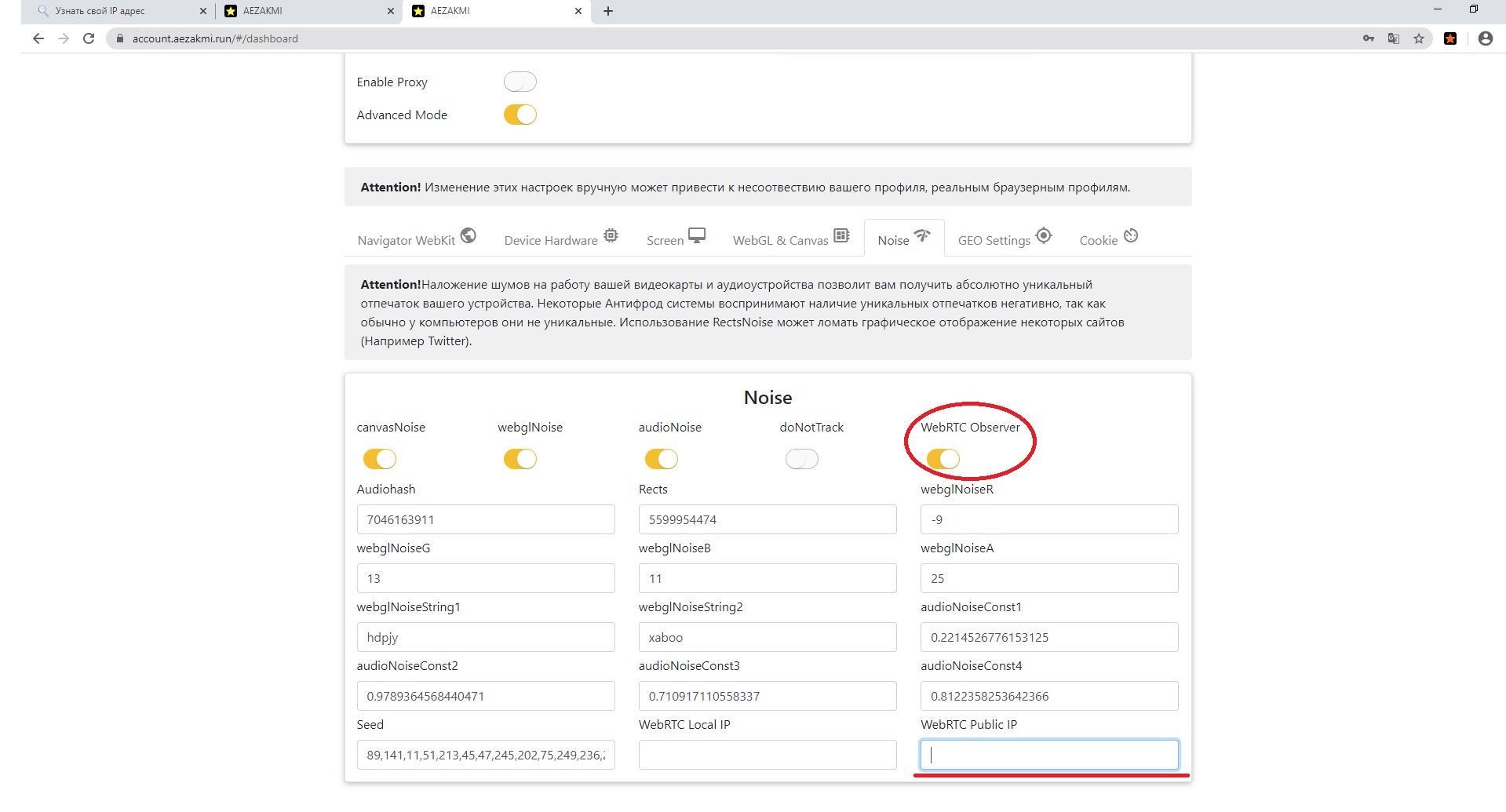 ---
---